Greg Szalewski
Hunting in November during the rut often means having to hunt in cold weather. Of course, a hunter [...]
Jerry Gowins, Jr.
When your hands and feet are cold it's harder to stay in the field. Many gloves are too [...]
Ed Pearce
I sharpen my broadheads until they can pass what I refer to as the "sticky" test. I balance [...]
Get Closer; Shoot Traditional.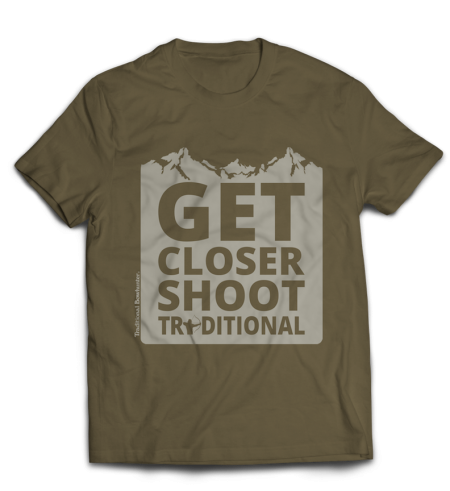 One thing that makes traditional bowhunting so unique, is the challenge to get in close to the animal. We made a limited time shirt that embodies this. Get it before it's gone!
View the latest Digital Issues