One of the greatest joys in life are children. It could be our own children, grandchildren, nieces and nephews, or that weird kid that lives down the street. It's been said time and time again, that our children are the future, and that definitely is true when it comes to traditional bowhunting. Fortunately, I have the opportunity to share another one of the greatest joys in life with my kids, and that joy is, of course, shooting our bows.
I had only just begun shooting traditional when my family began to grow, but I knew that this was an aspect of my life that I wanted to share with my son, Jameson. Fortunately, I had also gotten to know Tracey and David Balowski, owners of St. Joe River Bows, right around that same time. Kerri and I knew that we needed one of their youth bows, the "Little Rapid."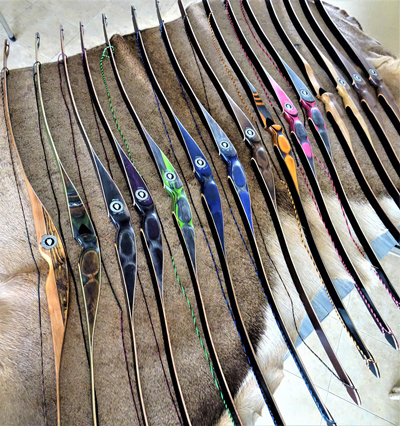 They whipped up a beautiful little longbow, 17 pounds at 24", which has proven to be plenty of bow for Jameson to grow into.  It has more than handled every bump and drop, every careless placement, every learning experience (to put it mildly) that my well behaved, but somewhat feral children have put it through. And will very soon it be passed down to Jameson's little sister, Teagan, with only minor wear and tear.
St. Joe River Bows offers the "Little Rapid" in multiple poundages and sizes. Their 46" comes in weights ranging from 10 pounds at 22" to 13 pounds at 24". The 48" ranges from 16 pounds to 25 pounds, all at 24" draw. They also come in a great selection of colors, and of course custom options are available. The "Little Rapid" sells for $150.00, the "Big Rapid" for $189, and fancier models go up a little from there. When you buy the bow directly from Tracey and David, they also have the Children's Outgrown Youth Bow Program, where you may be able to trade in your good (re-sellable) youth bow and get a discount on the next size up.
Visit their website at www.stjoeriverbows.com.