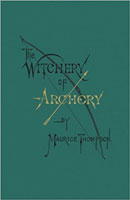 The Witchery of Archery
by Maurice Thompson
Probably the first book that introduced target and field archers into the idea of hunting with the bow and arrow. It is a classic piece of bowhunting literature that belongs in every bowhunter's library.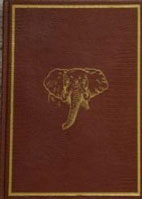 Archer in Africa
by Bill Negley
Bill Negley was one of the first people to hunt the Africa Big Five with a recurve. Having known Bill personally on a professional level adds a flavor to this book that is special to me. A rare book that the family has not allowed to be reprinted, it is still available at times at auctions.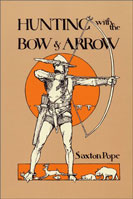 Hunting with the Bow and Arrow
by Saxton Pope
One of the most wonderful books on bowhunting ever written. William "Chief" Compton introduced Art Young to Dr. Pope, who befriended Ishi while he was at the California Museum of Anthropology, and was his attending physician at the University of San Francisco when he became ill. Pope and Young went on to advance bowhunting as never before. This book is one I have read every fall for over 20 years. I consider it to be the most important and entertaining book in my library.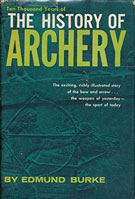 The History of Archery
by Edmund Burke
The most complete book ever written on the history of archery. Extremely rare book to find, but one of my favorite archery books I own.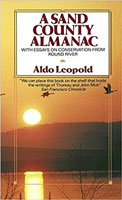 A Sand County Almanac
by Aldo Leopold
Aldo Leopold was not only a bowhunter, but was also one of our first and foremost conservationists. More than anything, this book has been the cornerstone for wildlife and habitat conservation. An excellent study.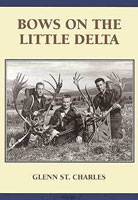 Bows on the Little Delta
by Glenn St. Charles
Fred Bear is considered the person responsible for bringing bowhunting to the general population; however, it was Glenn St. Charles who pioneered the great bowhunts on the Little Delta River in Alaska that Fred wrote about. This wonderful book is an autobiography of the life of Glenn, and how he shaped much of bowhunting today.