Whether you are packing for an extended backcountry hunt or an afternoon looking for mushrooms or antler sheds, you should carry nutritious snacks for energy to fuel your body for the hike. Here are a few that we like to carry in our pack.
Jerky
Many hunters make their own jerky from venison they have killed and processed. If you are so lucky, that is one of the best snacks to carry. It's lightweight and loaded with protein, but sometimes also heavy on the salt, so be sure to carry lots of water.
If you aren't lucky enough to make your own jerky, our favorite packaged jerky is Tillamook Jerky Sticks. They are easy to pack and delicious!
Backcountry Bars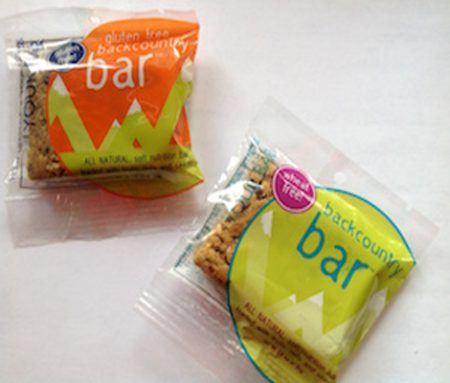 Many of the nutrition bars we found on the shelves are full of ingredients we couldn't even pronounce. Not so for Backcountry Bars! Made with oats, peanut butter, dried fruit and nuts, these bars carry a whopping 9 grams of protein without a bunch of chemicals. The gluten-free version is just as good as the regular bar. You can order online by the dozen (they freeze well) and also sign up for regular delivery of these delicious bars.
Packaroons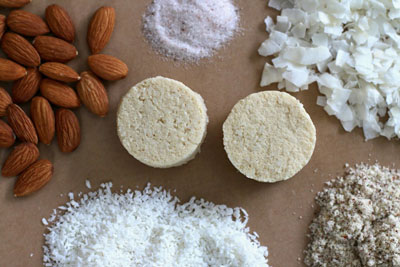 Heather's Choice has taken dehydrated food to a whole new level! As an athlete and nutritionist, Heather has created a line of dehydrated food that is free of chemicals and additives, and absolutely delicious. Her Pacaroon cookies come in many flavors and they were a pleasant surprise last fall when a friend shared them with us. Check out all the other pack foods they produce!
Trail Mix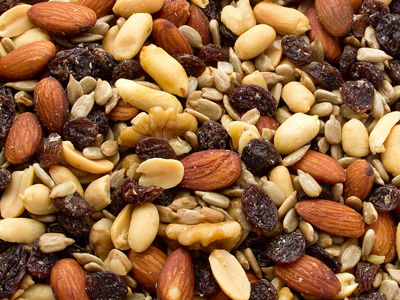 The word gorp, a term for trail mix often used by hikers, is typically said to be an acronym for "good old raisins and peanuts" or its common ingredients "granola, oats, raisins, peanuts." Nowadays, you can find many packaged variations made with about every ingredient you can think of. However, as you may have noticed, we aren't fans of prepackaged products. Go to the bulk food section of your favorite store and gather the ingredients you like, such as nuts, dried fruit, coconut and sometimes chocolate or butterscotch chips (but not during hot weather).
Lärabar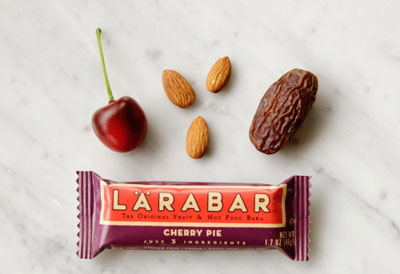 Lärabar is a brand of energy bar produced by General Mills. The bars consist of fruits and nuts and are made without genetically modified ingredients. Although these are a commercially made product, we like them for the wide variety of flavors and the excellent ingredients. They are easy to pack, easy to find and fairly inexpensive.
Tell us your favorite backpacking snacks in the comments below.