Late winter is a time when there isn't much going on if you're a hunter. The weather is breaking, and the toms are in pre-strut. It's time to get outside and do a little practice for the upcoming turkey season. Maybe it is time to rally the hunting clan together to discuss turkey hunting strategy. Surely there will be a day when the weather is good enough to have a backyard shoot and burger bash.
You'll want to shake the cobwebs off the old BBQ…literally. Spiders like to nest in the venturi and valve orifices. That messes up a good clean flame and puts anything but a clean burn onto your food. The best way to solve this is to use an air compressor to blow the venturi and burner clean. If the flame still isn't burning clean, you most likely need to remove the valves, and use a pin to clean the orifice. Still have yellow flame with black smoke? It may be time for a new hose and regulator. This site might help if you need complete instructions on How to Clean and Repair a Gas Grill Burner.
You'll want the BBQ up and running by late April for this tasty treat.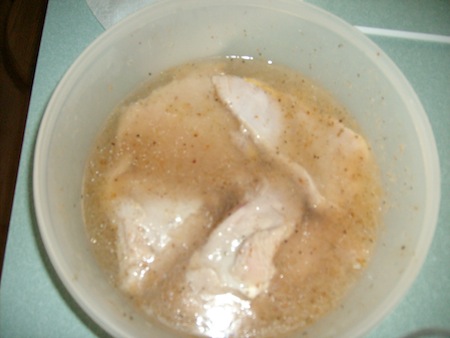 Marinated Turkey Breast
Remove the breast and slice into four steaks.
Pour enough milk into plastic or glass container to cover the steaks.
Add 1/3 cup lemon juice, 1 Tblsp sage and 1 Tblsp salt.
Mix together and then marinate the steaks overnight in the fridge.
Oil your grill grates to help prevent sticking, and grill on medium heat until done (165° internal temperature). Serve with broccoli and brown rice.