TBM Co-Editor Don Thomas has written many books and articles about everything from archery to wingshooting. Here are a few of his favorites.
If the author sells the book directly, the photo will link to the author's website. Some of these books are available from your favorite archery supply store, or by doing an internet search for the author. Some may be available as e-books at archerylibrary.com and some are just impossible to find.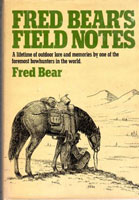 Fred Bear Field Notes
by Fred Bear
Fred was not a particularly artful writer, and this book reads as if it were written by lantern light in a cabin during a hunting trip, which is part of its charm. Bear's accomplishments are many, and he always manages to remain modest about them.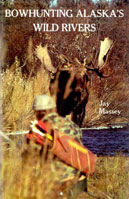 Bowhunting Alaska's Wild Rivers
by Jay Massey
All of Jay's books are good, but this one resonates particularly with me, probably because I have done a lot of just what the title says. Jay was a thoughtful, evocative writer who always conveys respect for the quarry and the wilderness.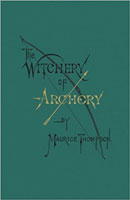 The Witchery of Archery
by Maurice Thompson
A true classic that presents the origins of bowhunting's modern American revival while making woodpecker hunting sound interesting.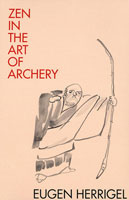 Zen in the Art of Archery
by Eugen Herigel
Published the year I was born, this book may be the only book on archery most non-hunters have even heard of, let alone read. There is just nothing else like it. Robert Pirsig borrowed from the title in his under-appreciated classic Zen in the Art of Motorcycle Maintenance, and I've borrowed from it, too.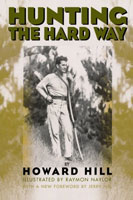 Hunting the Hard Way
by Howard Hill
Kids of my generation grew up fascinated by Hill's movies, which led many of us into bowhunting. He proves to be an engaging writer as well as a master of the longbow and a great showman.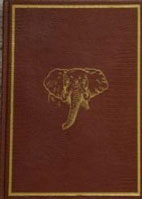 Archer in Africa
by Bill Negley
The remarkable thing about Bill was how little known he was in the bowhunting community. Today, he would have been an Internet sensation, but he just didn't care about that. No one did the Big Five quite like him.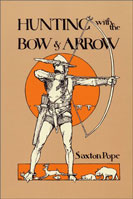 Hunting with the Bow and Arrow
by Saxton Pope
This is another well-written classic that is both entertaining and essential to the understanding of how bowhunting got its start in modern America.