Ed Ashby
July 9, 2009 at 7:59 pm
Post count: 816
This is the section I'm looking forward to the most! I'm really interested in the experiences other have when applying the Study's data to their arrow selection. To start things off, I'll pass along just a few of the photos that folks have sent me.
This first one is David Messiaen's Spanish Apls Mouflon, taken in 2008.
Here's the entrance side scapula of David's Mouflon, showing the true 'hole' left by the single-bevel Grizzly.
And the exit side scapula of David's Mouflon, split near the head.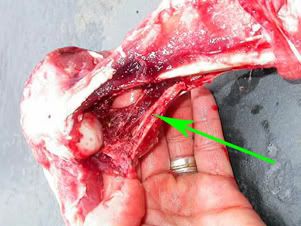 Here's Benji Hill's 2008 Elk.
These are the holes left by the passage of the single-bevel grizzly as it passed through the elk's lungs. Note size of the holes in comparison to Benji's hands. This is the 'scrambling' or 'mushing' effect (so named by Ray Hammond) of the rotating single-bevel BH through soft tissues.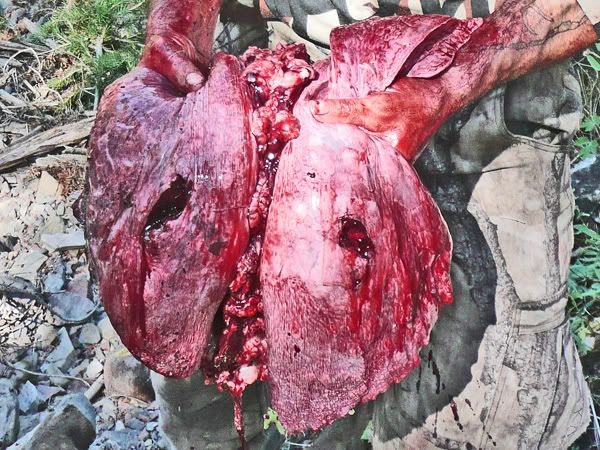 Here's are close-ups of the mushed up lung tissues.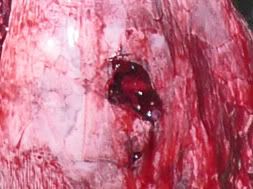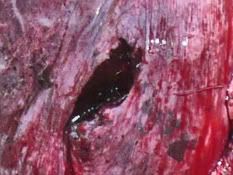 Next are the 2 sides of a whitetail pelvic girdle hit; from Wesley Mulkey. Note size of the holes through the bone and the amount of clearance the single-beveled BH on his EFOC arrow created for the trailing shaft!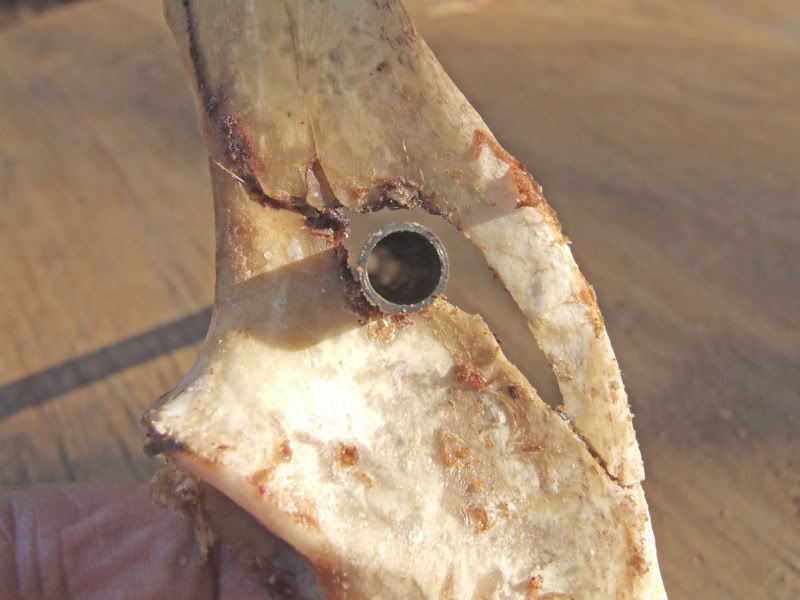 Also from Wesley Mulkey, a completely blow-apart ball joint on the entrance side shoulder on a whitetail; with the head of the scapula being severed on the off side.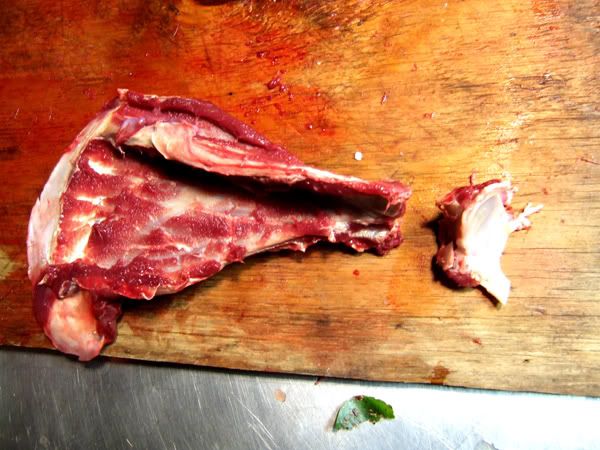 Ed