Todd Smith
September 26, 2012 at 3:01 pm
Post count: 167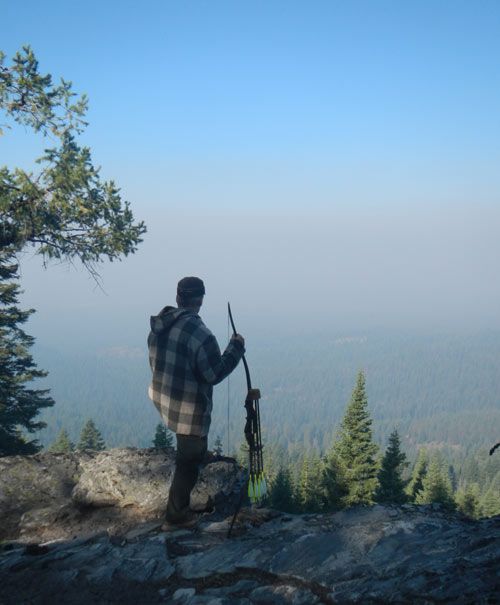 We've been back now for about a week. All eight of us had a great time, but not one of us got a shot at an elk.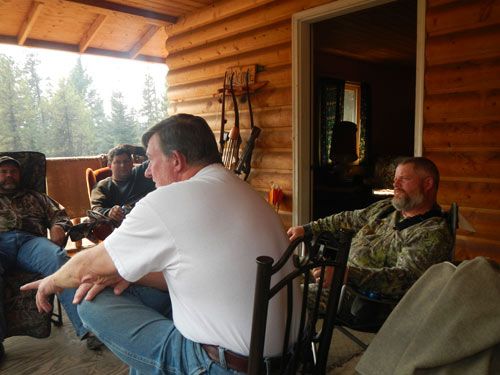 The first week there were no bugles, none. Dry, dry, dry too… No burn order in place and smoke from fires nearby kept the horizon obscured.
Deer and elk tracks, droppings, rubs, and other sign were everywhere.
Since I re-read David Petersen's "A Man Made of Elk", I tried hard to locate a wallow so I could muse about life while waiting for a nice bull to come to me, where he would, of course, put on a show – then turn slightly so I could put an arrow, low and forward, where it should be… However, wallows were pretty savvy it turns out and they evaded me and my best scouting efforts.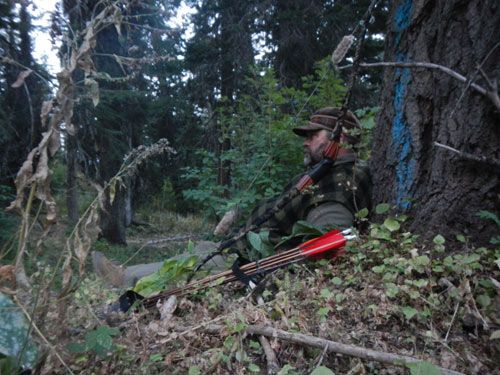 Roger Norris (my capable hunting partner on this hunt) and I probably logged 50-75 miles afoot in our quest. Once morning we walked 3-hours just to get to the point that we were going to START hunting. Of course if we had heard bugles on our way in the game plan would have changed instantly.
After a long day hiking, scouting, and hunting, when Roger and I returned to camp we were informed that Bob Boyd had offered to take two guys into an area that he hunts. He had two mules and was going in to set up his camp for the following week. One of his mules, Ozzy I believe, carried our gear in and that would have left Chuck carrying in Bob's.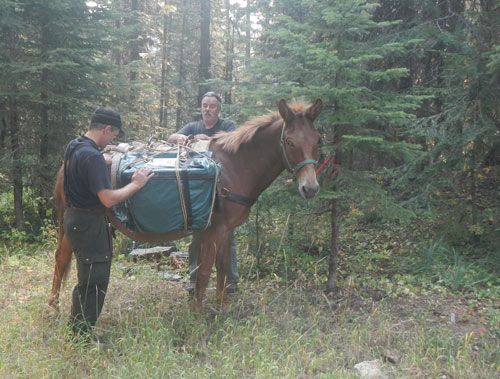 We drove in about 15 miles then walked another 3-4 with the mules to get to a spot that Roger and I would camp. We set up tarps as shelters and chewed coffee beans instead of making coffee in the mornings but we had plenty. It was an excellent camp.
Next morning, bugles! We only had two days and being the elk-greenhorns we were, we did the best we could with what we had to work with. Which was mostly deer and turkey hunting experience. Well, we called to this guy and got some answers, but he was not interested in coming out to us. We closed the distance as best we felt we could without blowing him out of there, but he eventually wandered off on his own. We never heard a cow call.
That night, once we finally found a bull, which we think was the same one, we decided to back off because we would run out of daylight before we could get in on him.
This bull had a habit of just chuckling every now and again, so we named him 'chuckles'.
The next day we decided that we had to go for it even if we blew him out of there. We found him, and made the plan that I would call, keeping him engaged and focused on my location, while Roger made a stalk. This worked pretty well and Roger got to within 40-yards before the temperamental wind currents notified the bull that he was not alone… The bull quickly headed for parts unknown.
That evening was our last shot. We basically had an instant replay and Roger was able to get to within 25-yards this time. The vegetation was too thick and Roger too ethical to risk a low percentage shot so no shot was taken and the bull, this time seemed more to sense that something was amiss, and again gave us the slip.
After that we had the long hike out, this time one carrying and the other pulling their gear.
Idaho offers great country, plenty of trees, and elk where you find them. This was my first hunt in Idaho and the country felt good. I look forward to bowhunting Idaho again some day…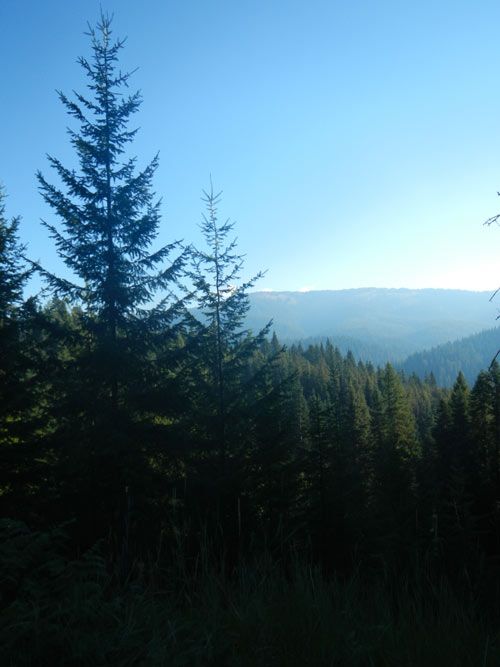 PS – I REALLY got in shape for this hunt and it payed off. We were able to cover literally miles and miles each day and were none worse for the wear. As a matter of fact I rather enjoyed that aspect of the hunt.
Good hunting! Peace… todd