RRZESCH
November 22, 2009 at 9:32 pm
Post count: 29
OK, here is a pic of what I was talking about.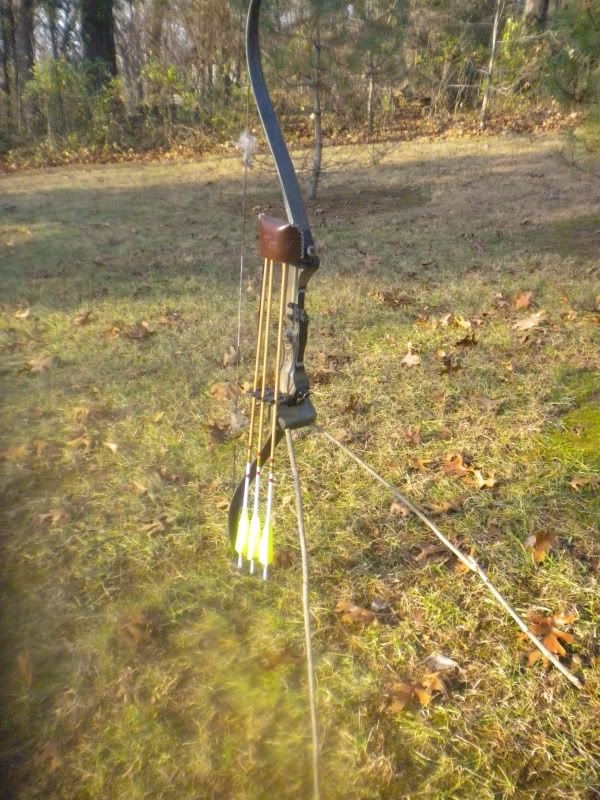 And here is a close up of the simple block.

Obviously, I have a rubber nock protector on the end in the mud. I have found this to work well for natural ground blinds when you a sitting for a long time.