aeronut
April 16, 2011 at 3:13 pm
Post count: 258
I see eagles around here quite often, usually around the nearby river and a few times around farm ponds. This sighting made me a little envious.
I got a call from my daughter one afternoon and she said she thought she was looking at an eagle and wanted to ask to be sure. She was sitting in her car at the end of my driveway. The eagle was sitting right across the road and she and her sister took these pictures from my front yard.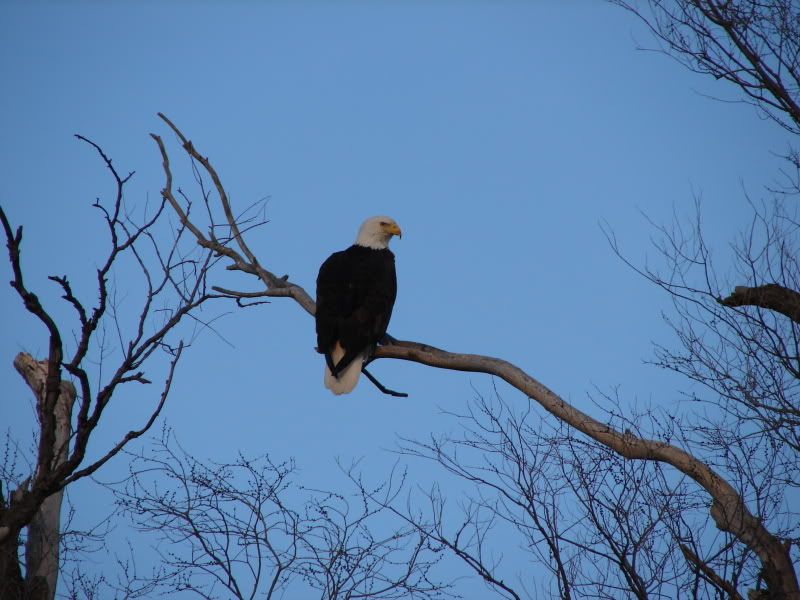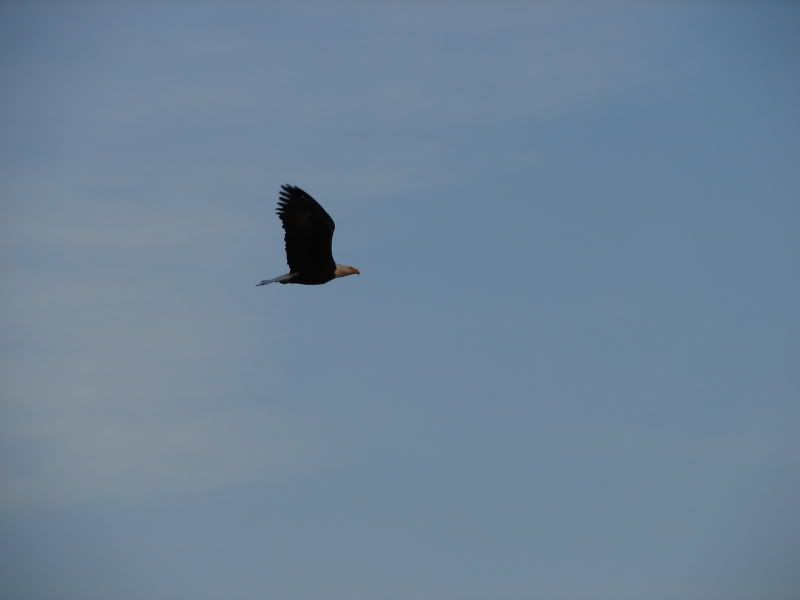 Headed toward the river.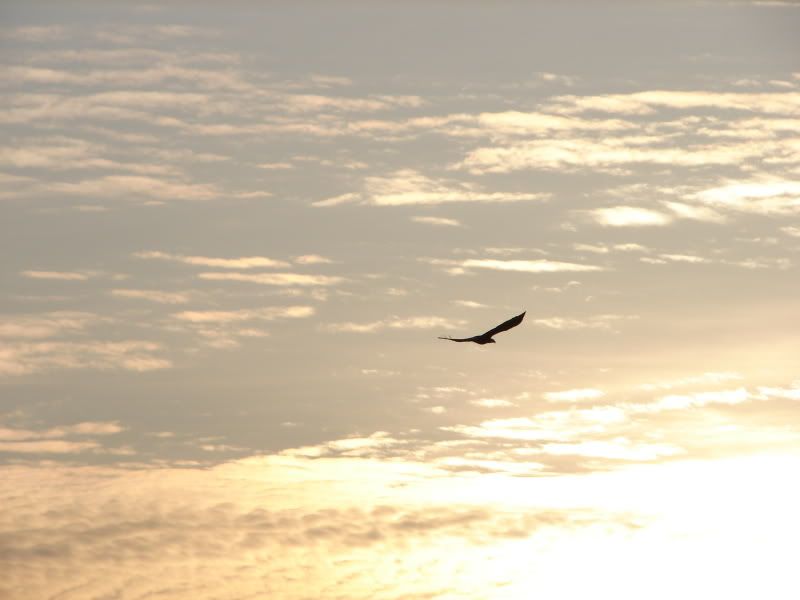 Dennis