Wolfshead
April 13, 2013 at 5:00 pm
Post count: 82
Now to the fletching.
After the nocks are all dried putting the index fletch in the jig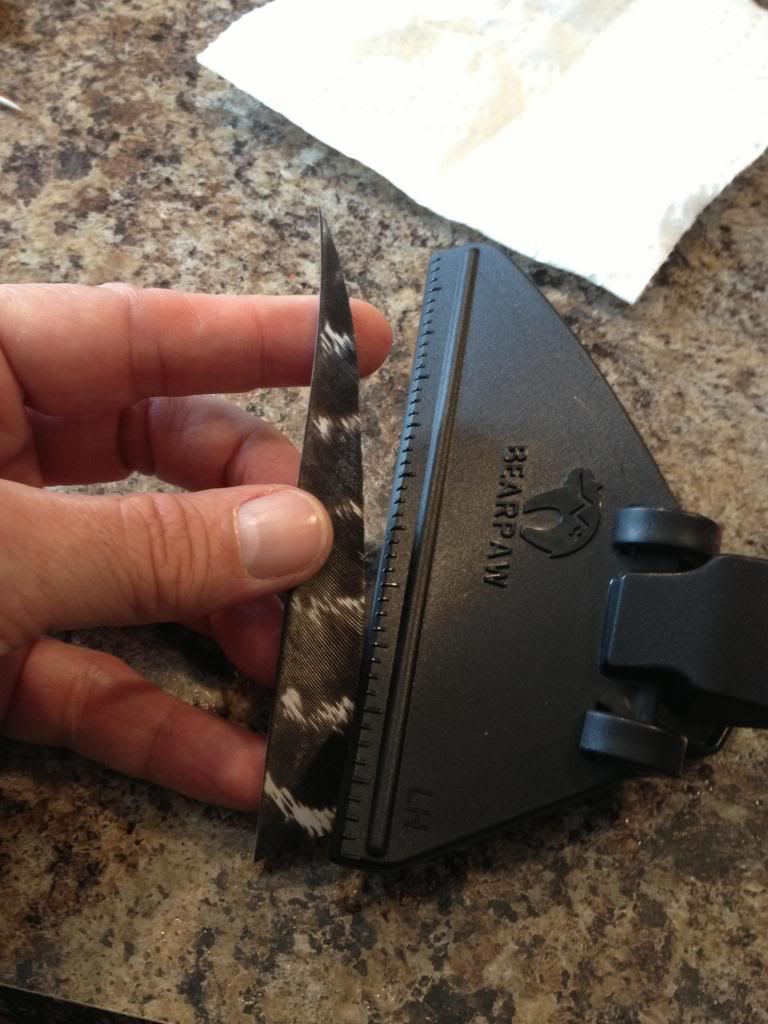 get the arrow aligned in the jig and make sure the index mark is forward. you can see the little line on the jig indicating that.
back of the feather aligned in the jig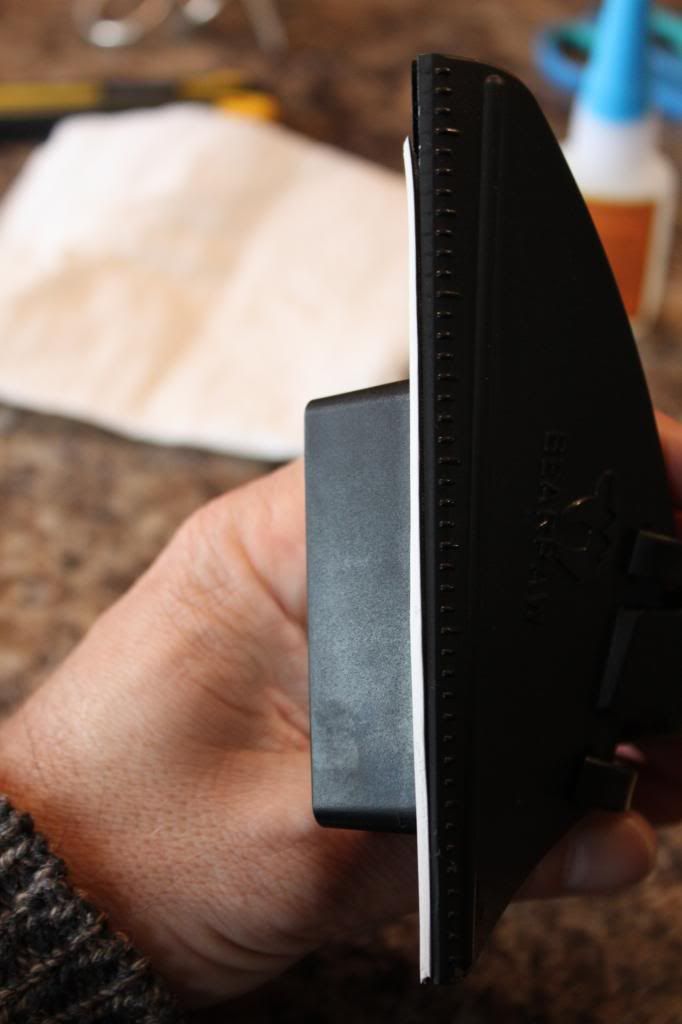 make sure each end is where you want/need it before moving on.
Add fletching tape. I use Bohnings and I have had great results.
I run my finger nail down the tape to secure it to the feather.
a little extra on the ends to make sure.
The top end I stick to the jig to help get the plastic coating off. Be sure to "unstick" that end BEFORE you put the jig to the arrow!!!