Traditional Bowhunter Photo Gallery
Upload your favorite pictures of camp life, your bow, or your latest animal hunted. Click on an image to enlarge it.
*These photos are for our website ONLY. We don't automatically submit them for the print magazine. For instructions to submit to the print magazine see the article Traditional Harvest Photos.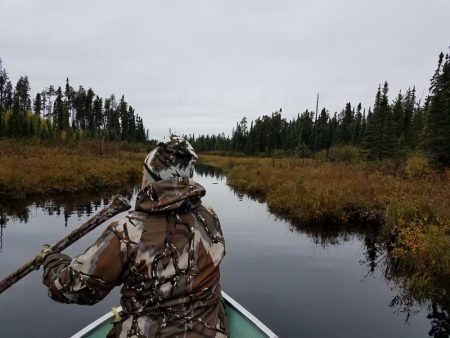 David Balowski from Bronson, MI
Tracey paddling up a creek looking for Moose in Ontario.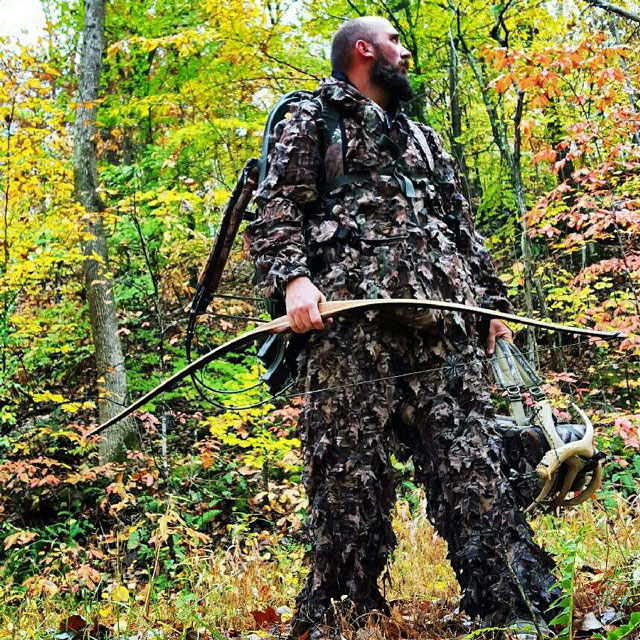 Jeremy Adkins from Charleston, WV
On my way to a favorite public land spot.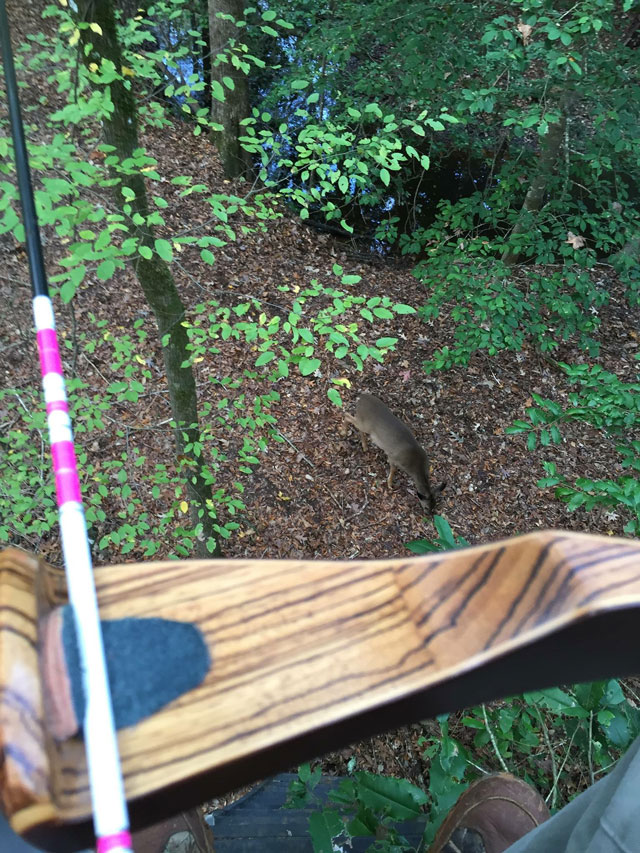 Matt Toms from Bienville Parish, LA
Watching a young doe, just a few weeks out of spots.  I believe this was late October of the 2015-2016 season.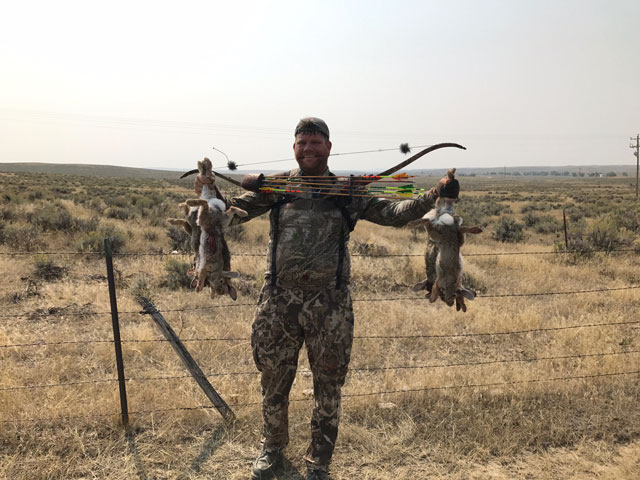 Dustin Newer from Piedmont, OK
Got distracted on a recent Wyoming mule deer hunt!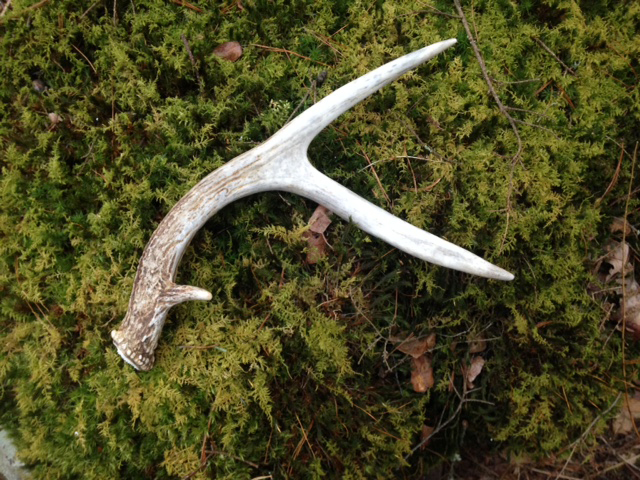 David Coulter from Henryville, PA
A shed I found and placed on a convenient mossy stump.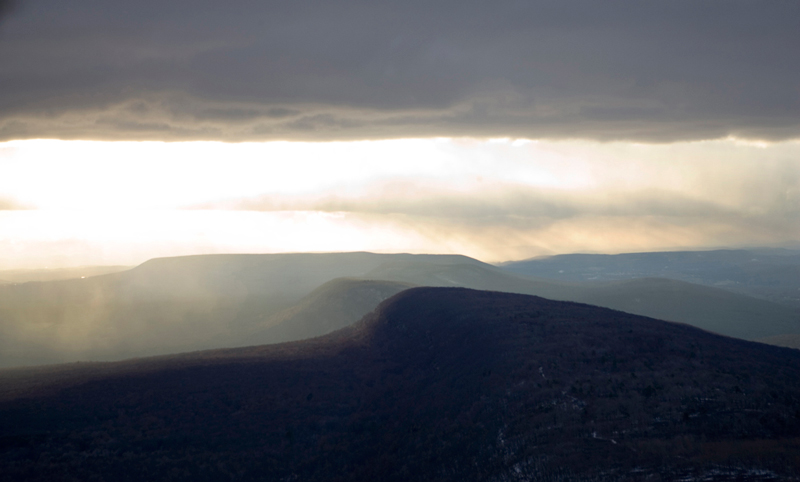 David Coulter from Henryville, PA
This is an aerial view of Mount Minsi, the Pennsylvania side of the Delaware Water Gap geologic formation, just south of Delaware Water Gap, PA. I took this a while ago, but I just love that view looking down the old mountain range that defines the Poconos.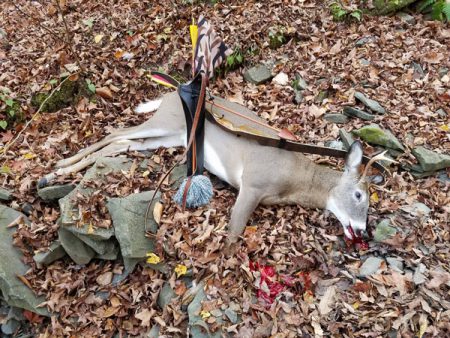 Charlie Pearsall, from Port Crane, NY.
2017 whitetail.  Red Wing Hunter bow, Mowoc Dot broadhead and Douglas fir shaft.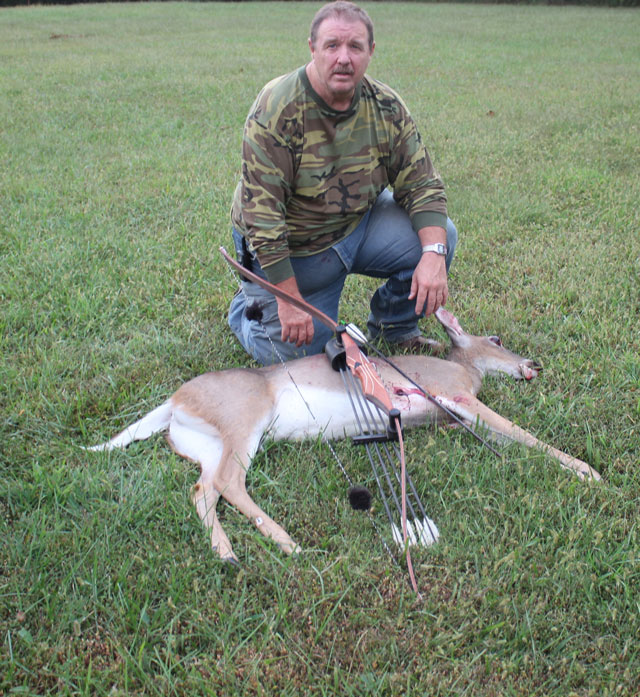 James Greenway from Stella, MO
First deer of the season with my Diamondback Archery Venom longbow.  62″ #50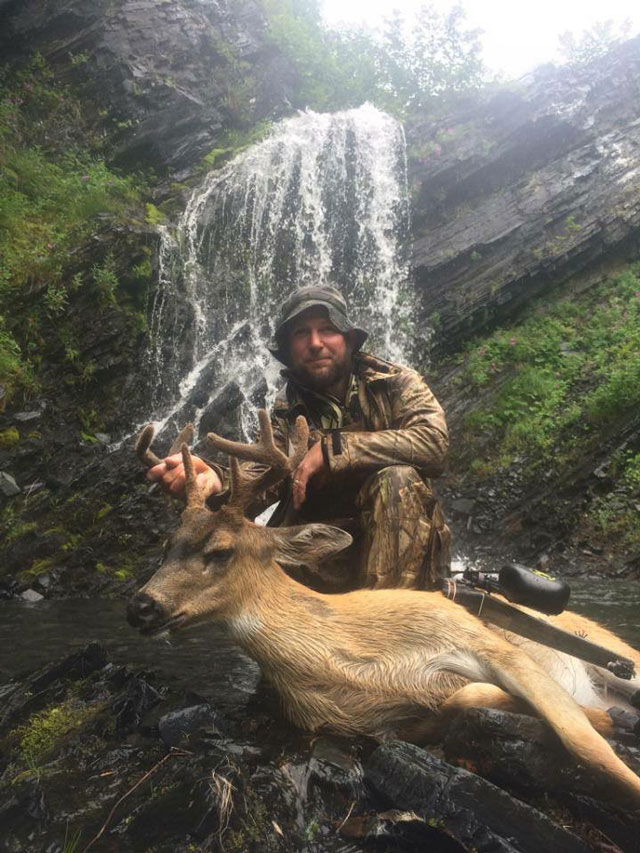 Chris Blaskowski from Stevensville, MT
Sitka blacktail 2016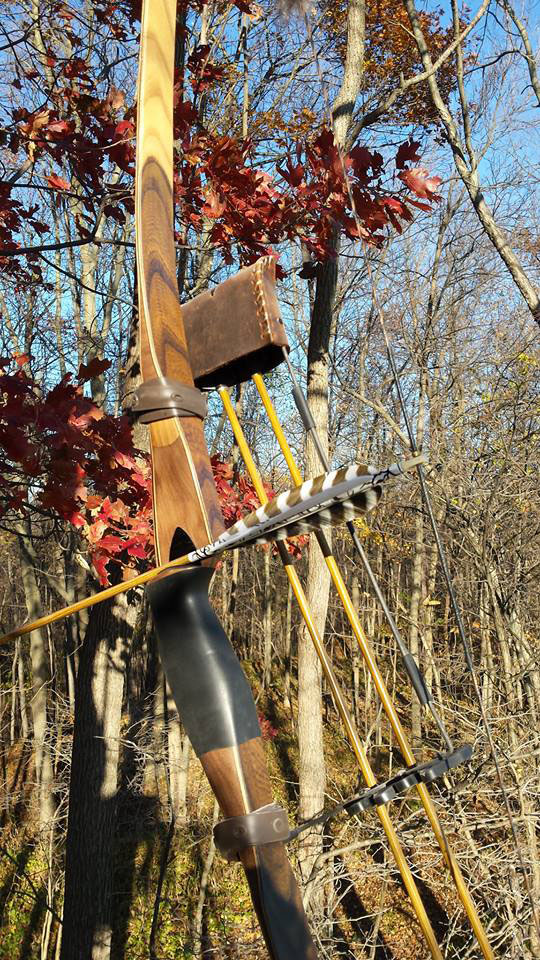 David Balowski from Bronson, Michigan
Dreaming of bow season. This is a tree stand picture from 2016. Ready for deer season 2017. Just two weeks away!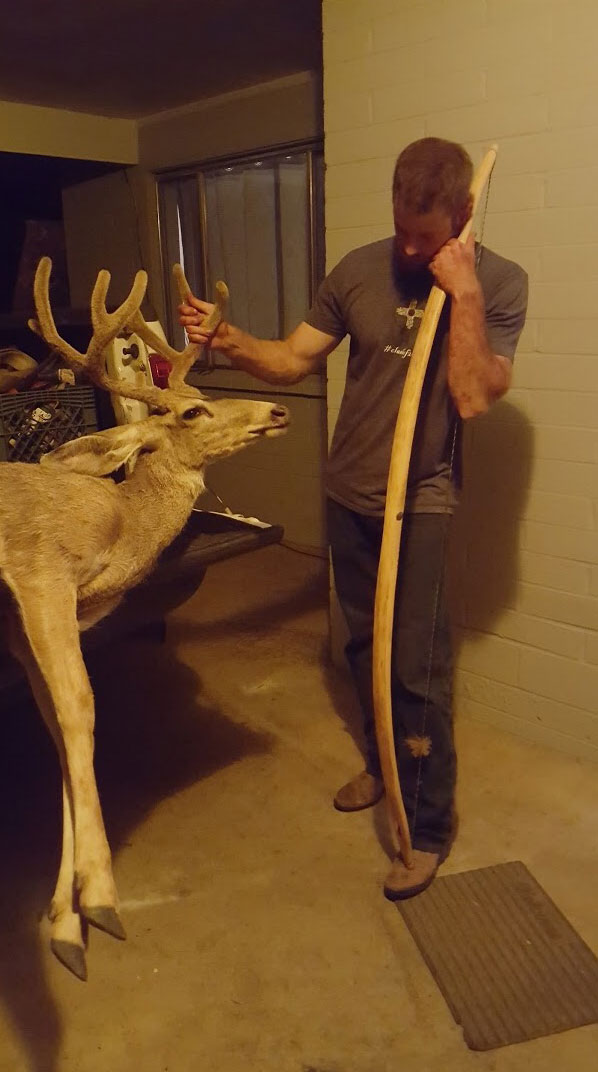 Zachary Larsen, from Globe, Arizona.
Spot and stalk September desert mule deer with a 68″ 60@29 homemade shaggy bark juniper selfbow, surewood shafts and grizzly broadheads.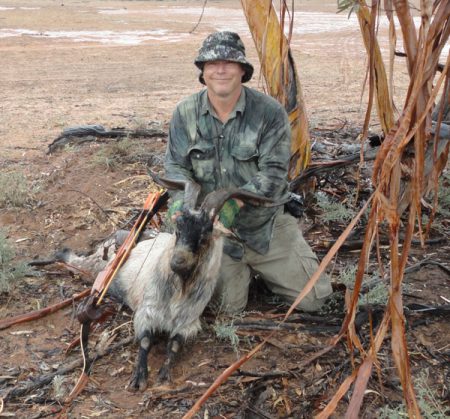 Paul Mascoll from Riddells Creek
Feral Goat, Pooncarie outback – May 2017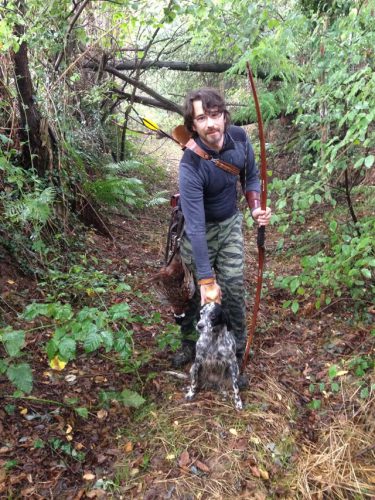 Alessandro Fodera from trezzo sull'adda Milan ITALY
Alessandro and his dog Nike bowhunting pheasant public land in Italy. Howard Hill 60 lb. bow and 720gr. cedar arrow.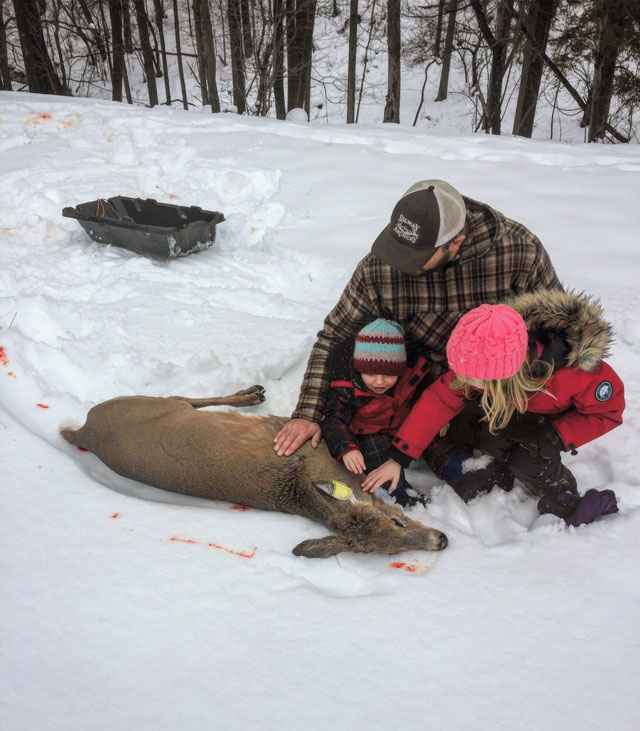 Max Turczyn from Goderich, Ontario
My most memorable hunt. Saying "thank you" with my kids.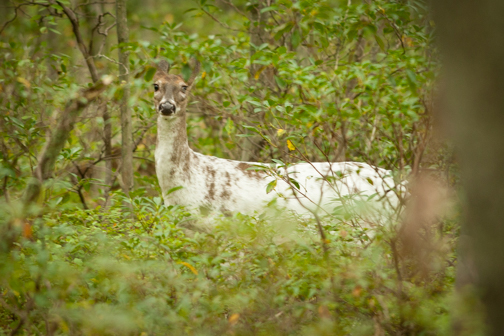 David Coulter from Henryville, PA
Piebald deer a few miles from home. This was one of four piebald deer that were together.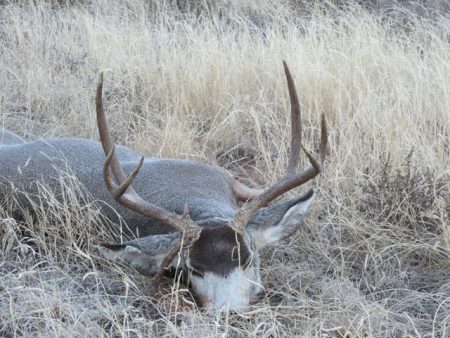 R2, from Amarillo, TX
One of my Texas mulies.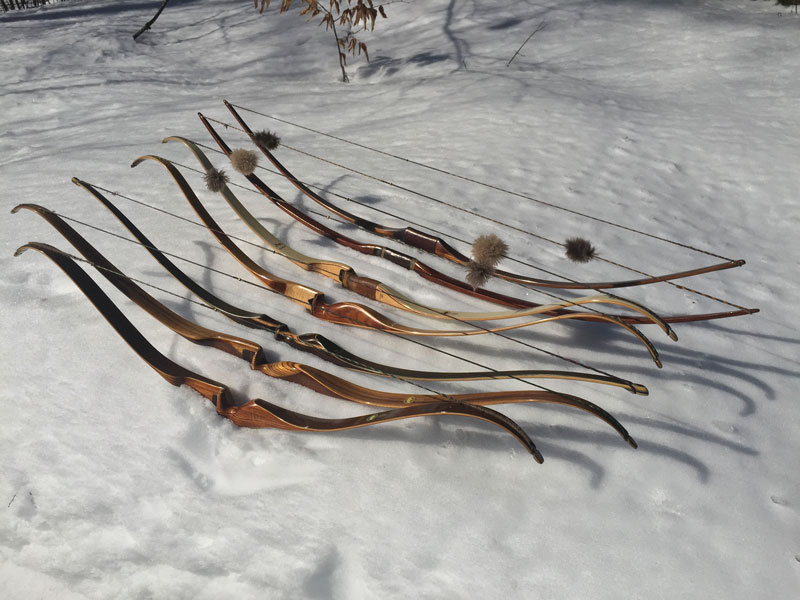 Charles Ek from Milton, NH showing "the herd". From the bottom up:
'66 Bear Kodiak Magnum, 52#
'60 Bear Kodiak De Luxe, 60″, 48#
Morrison Dakota, 58″, 55#@27″
Dave Paxton Talon Swift, 60″, 55#
'58 Bear Kodiak, 60″, 58#
'43 (not a typo!) Buck Doran selfbow, 66″, 48#, made for my father
'96 Dave Paxton Talon Classic, sassafras and made for PBS banquet that year, 64″, 60#